Our Services
What we can do for you
A Successful Franchise Needs Expert Advice
Your choice of accounting firms will affect your franchise business right from the start.

Good advice should pay for itself, so use an experienced franchise accounting specialist to save you time, money and tax. You are in safe hands with Franchise Accountants. We are an award winning service provider to the NZ accounting and Franchise Industry and the only Chartered Accounting practice in New Zealand focused exclusively on serving the franchise industry.

Don't sign any franchise agreement until you've spoken to us first.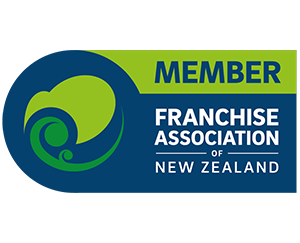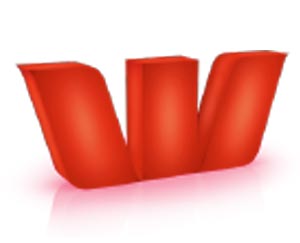 Westpac New Zealand Franchise Awards 2017 - 2018
Winner: Franchise Accountants Service Provider of the Year
Read More
Looking to Buy a Franchise?
Every franchise is different, and every franchisee has different expectations. That's why, before you buy a business, you have to get it thoroughly checked out to make sure it suits your needs.
Learn More
7 Reasons to call us first
Get comprehensive pre-purchase inspection reports – we leave no stone unturned
Work with the award winning service provider 2011/12 & 2015/16- Westpac Franchise Awards
Minimise risk & protect your assets with the best structures for your business
Save time, money and tax with our proven accounting solutions and systems
Benefit from specialist advice - we listen, we understand
Get specialist franchise mentoring and ongoing support
Use New Zealand's premier franchise accounting firm - accredited members of NZFA
Armstrong Smarter Security
"Armstrong Smarter Security, a New Zealand franchise group of Locksmiths & Alarms specialists had the pleasure of having Philip speak at our 2010 Conference with astounding results, From being a group of people focusing mainly on day to day business activity we are now a cohesive business group with a long term focus, both individually & as a group, as well as also now having a better understanding of the daily business requirements needed to make our businesses more successful, ie. More Profitable. If you are looking to achieve major changes in your current business I recommend that you discuss HOW TO with Philip and his team at Franchise Accountants"
- Sandy Morrison, Franchisor
The Coffee Club
"Philip Morrison of Franchise Accountants has been working with us in a mentoring and accounting capacity. With his help we have been able to develop systems and strategies and have already seen growth in our business. Philip lets you discover your own path, while challenging you to get the absolute best from your business. We have thoroughly enjoyed his relaxed, honest and methodical approach and look forward to continuing to work with him to grow our business even further! He has been a breath of fresh air for us and we would highly recommend him to anyone."
- Graham & Anne-Marie Franks, Franchisees
Robert Harris
"Philip Morrison of Franchise Accountants recently presented at our 2012 Franchise Conference where he captivated our franchisees in taking an interest in better understanding some simple key performance indicators that will improved the profitability of their business. The collective power of benchmarking with a franchise network of our size is where franchisees can benefit in understanding the dynamics of the numbers where Philip through thoughtful and simple solutions can open the belief that small improvements in the key indicators can add sustainable value to any business."
- David Thackery, Franchise Manager
Carpet One NZ Ltd
"Philip Morrison of Franchise Accountants has worked with a number of Franchisees in the Carpet One Group providing a tailored business mentoring service in conjunction with the chartered accounting function that requires the Franchisee to focus on performance improvement and achieving goals. Philip has structured the service so that it complements the support provided by the Head Office and ensures that there is no conflict through effective communication."
- Mark James, General Manager
Mozaik Restaurant and Café
Service is always excellent and all the staff are great to work with. A highly professional team.
- Brian & Nicola Valentine, Multi Site Franchisees